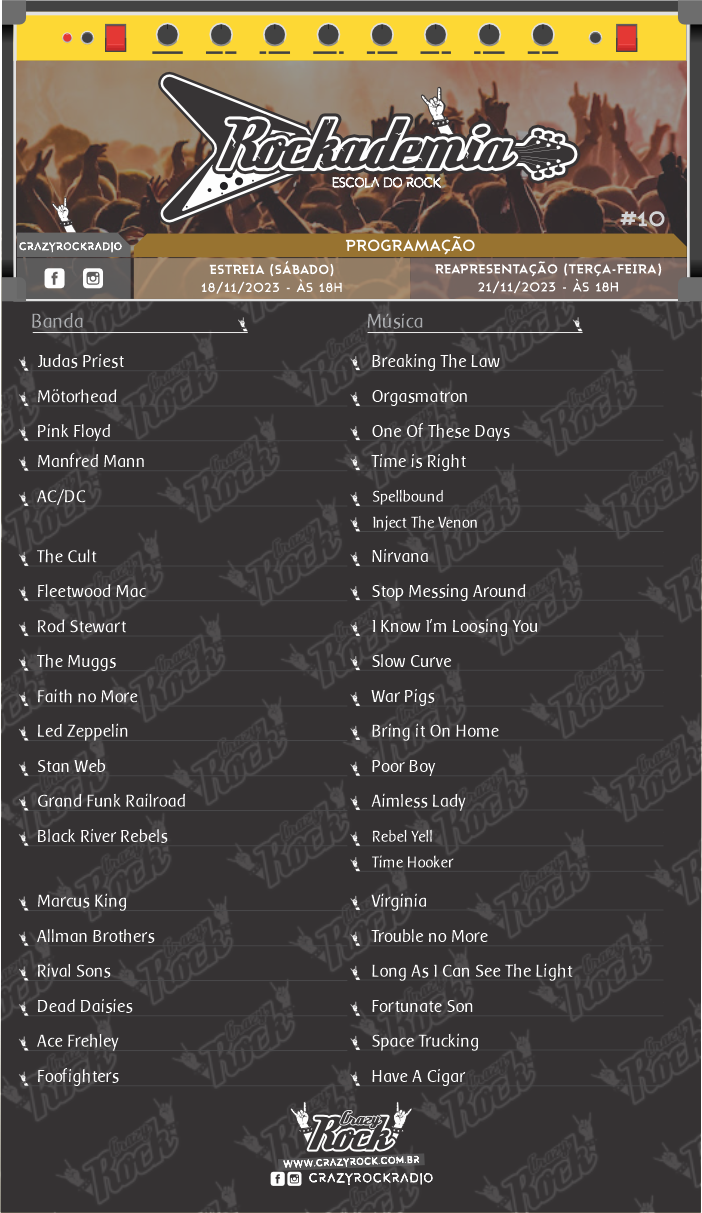 Rockdemia dias 18/nov e 21/nov Edição #10
sexta-feira, 17 de novembro de 2023
A edição de número 10 do Rockademia – A Escola do Rock, será um especial com o que de melhor rolou nos nove programas anteriores.
Ouviremos Led Zeppelin, Stan Web, Grand Funk Railroad, Black River Rebels, Marcus King, Allman Brothers, Rival Sons, Dead Daisies, Ace Frehley e Foofighters.
Encerrando a celebração, Judas Priest, Mötorhead, Pink Floyd, Manfred Mann, AC/DC, The Cult, Fleetwood Mac, Rod Stewart, The Muggs e Faith no More.
Bora participar da festa?
Long Live Rock'n'Roll!
Aqui somos #LoucosPorRock #rockademia
#CrazyRockRadio #radiorock #crazyrock #rock #radioweb #rockinroll #heavymetal #aor #hardrock #rocknaveia #radioonline